OMS F&B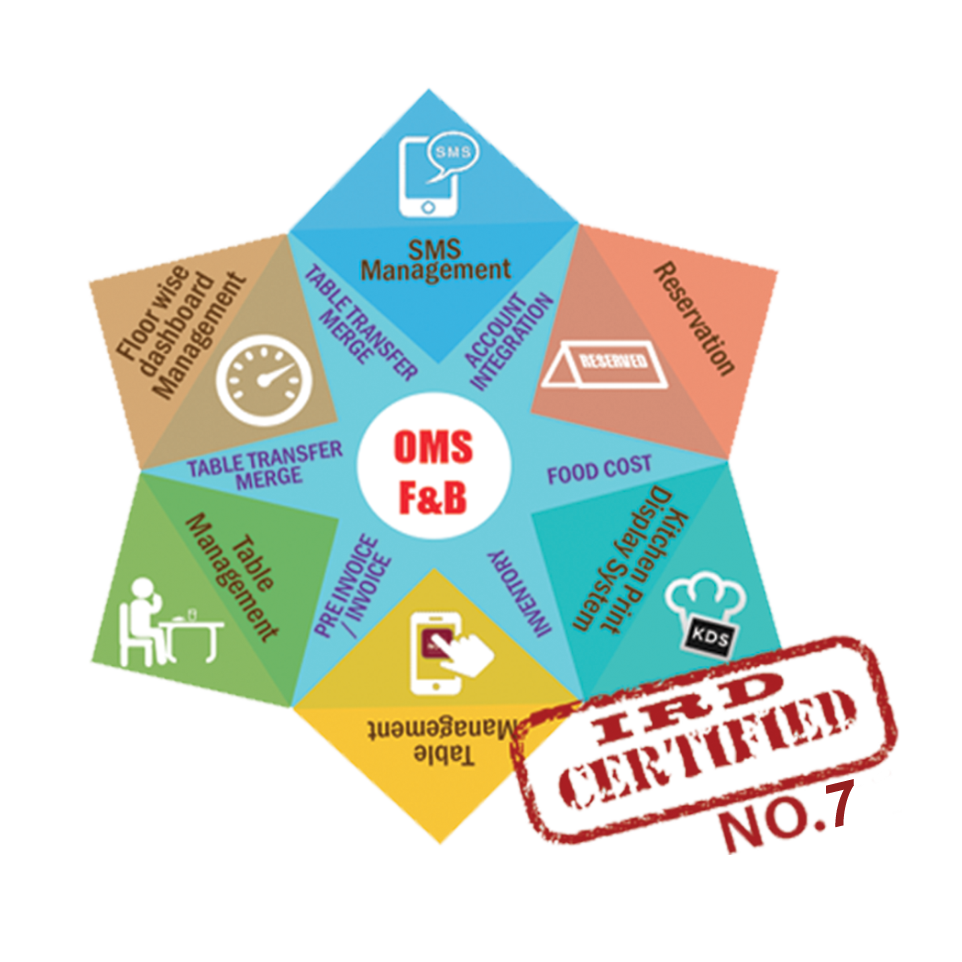 Speed in order process and turnaround time
OMS F&B solutions is one of the most affordable, proven and reliable F&B solutions available. Despite being so simple to use, it provides a wide range of functionality including table reservation, fast food order, order send to kitchen, menu combo modify, cash control, merchandize planning, inventory and allocation, POS, members, promotions, multi-channel support, business analysis and more. Our solutions helps retailers get back to basics – improving speed, increase services, improve efficiency and cut costs, yet can be rapidly deployed to meet the most demanding timescales.
OMS F&B solutions provide the following business benefits to retailers:
Automate tedious restaurant tasks and maximize efficiency
Increased sales & profits
Support F&B promotion – happy hour etc success
Improve customer service
Better planning & cost on menu / stocks
Prevent business loss thru fraud & theft at outlets
Data highway & business info anytime anywhere
Allow you to grow & expand more outlets!
key feature
Easy and Fast Solution from Single screen
Live order display into kitchen/Bar
Pre-invoice and invoice printing
Food cost
Integrated with Accounting software OMS|Account
Day closing SMS and email notification
MIS report of sales